Where Winter Crows Go
Heyo, everyone! I'm happy to announce I have a Patreon now!
If you ever want to support me monthly, or even if you'd like to pledge just to get a certain reward for a month and cancel later, you can do so now~
I have 4 membership tiers available: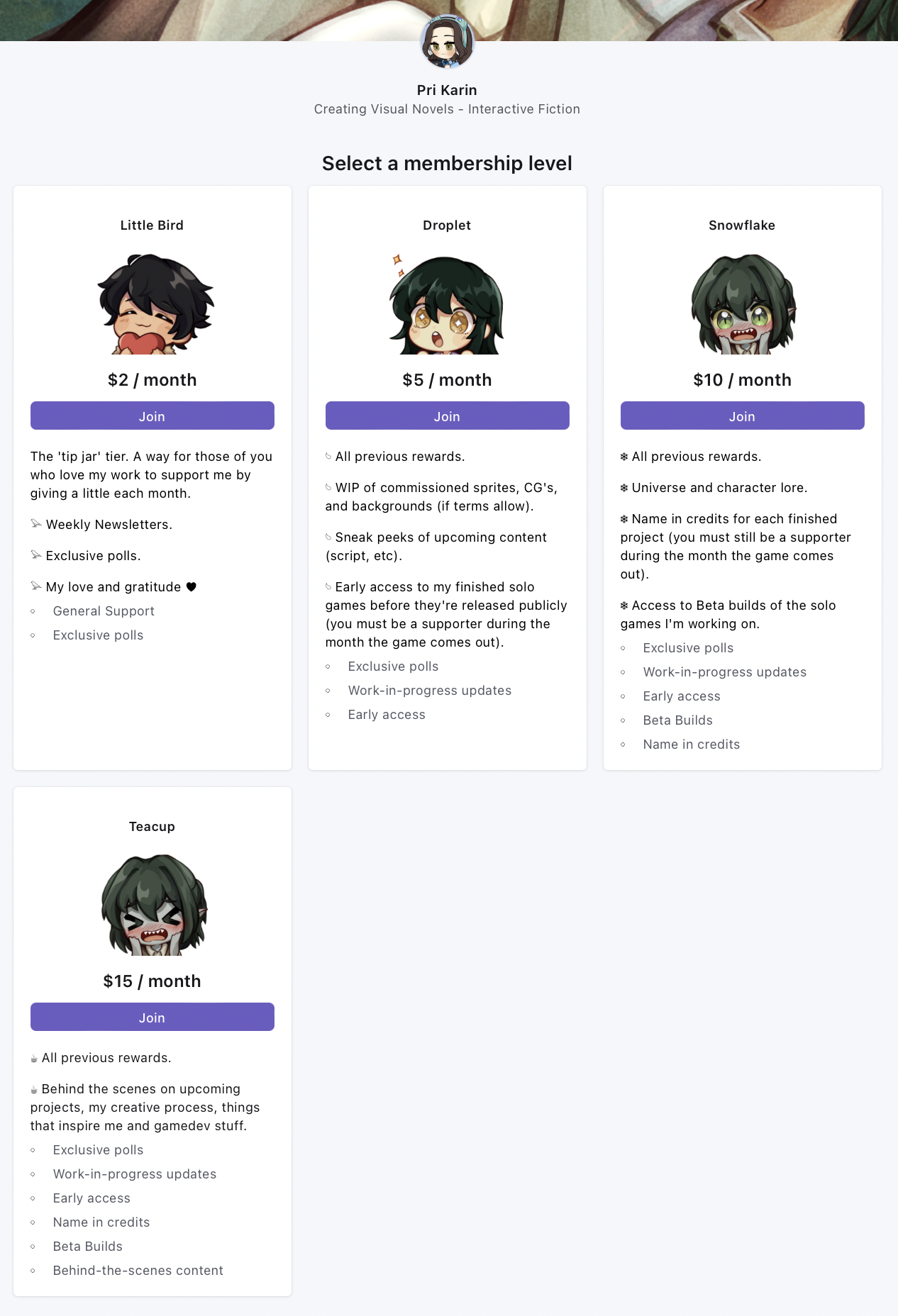 Thank you~
Get Where Winter Crows Go
Comments
Log in with itch.io to leave a comment.
ohh, nice! if i ever get some money, even 2 dollars, i'll surely pay for one of the tiers! <3